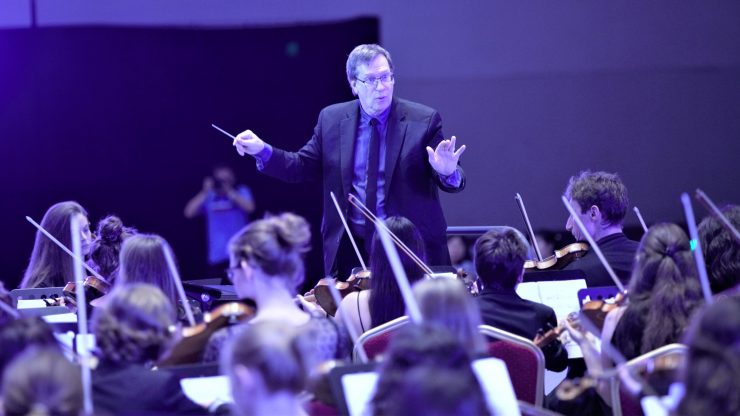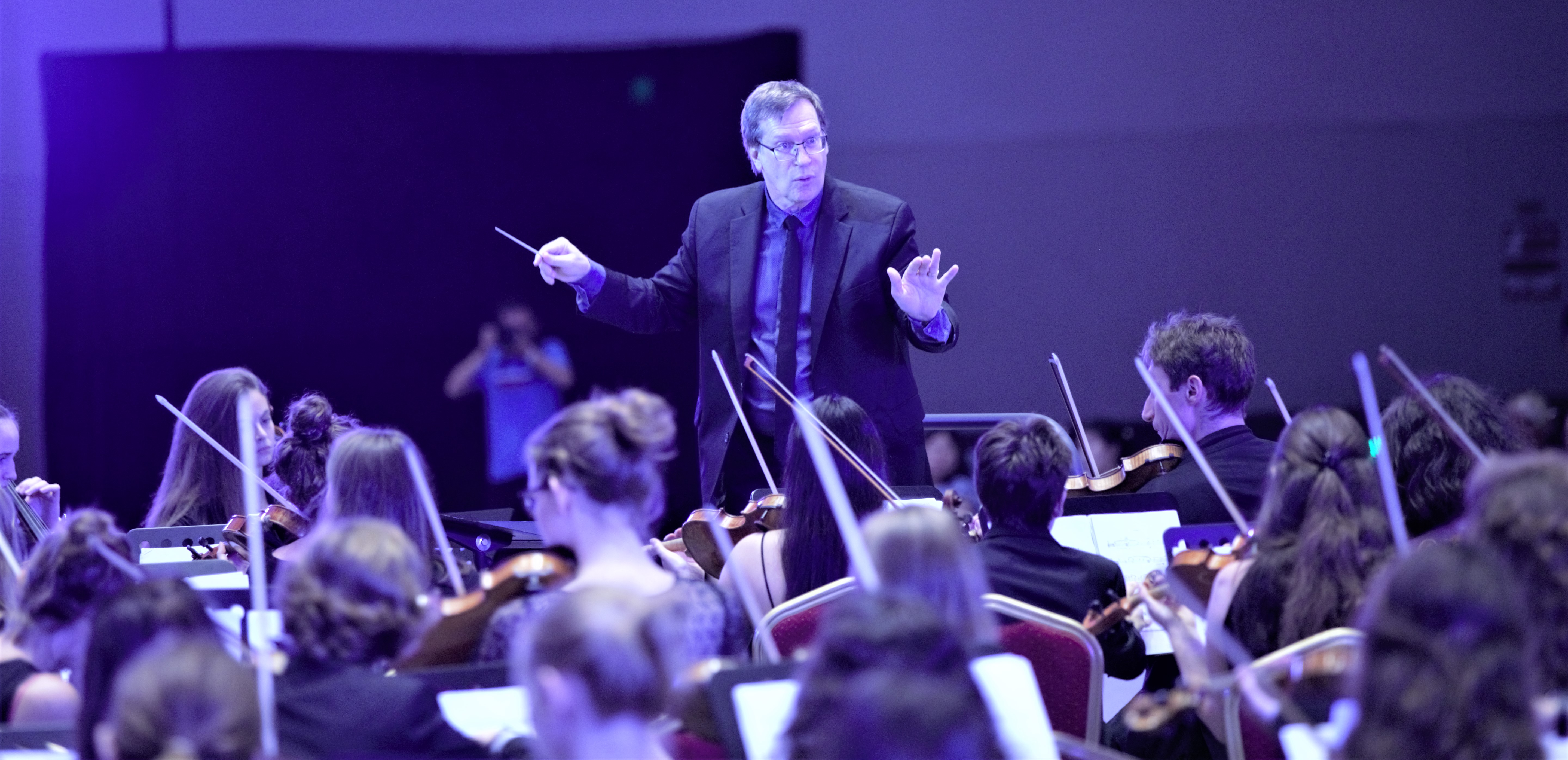 2018 Eurochestries Festival In Qingdao
On August 11 2018, the stage was packed and the air full of febrility as conductor Louis Babin began to beat time. Some 176 young musicians made up the international orchestra interpreted his symphonic poem Saint-Exupery: of Heart, Sand, and Stars during the Eurochestries Festival of China's closing concert. This second edition of the Eurochestries Festival in Qingdao, China, brought together musicians for all parts of the globe.
Daily rehearsals preceded this memorable performance which took place in the resort town of Qingdao from August 2 to 13. Assembled every morning to prepare the works to be presented at the closing concert, the musicians were conducted by both conductors from their respective orchestras and Louis Babin, invited composer who had the honor of conducting his piece created in 2012 for the Eurochestries Festival of Charente-Maritime.
Read: an interview with Caroline Rodgers of the online magazine Ludwig Van Montréal: Louis Babin, les tribulations d'un compositeur en Chine (French version only)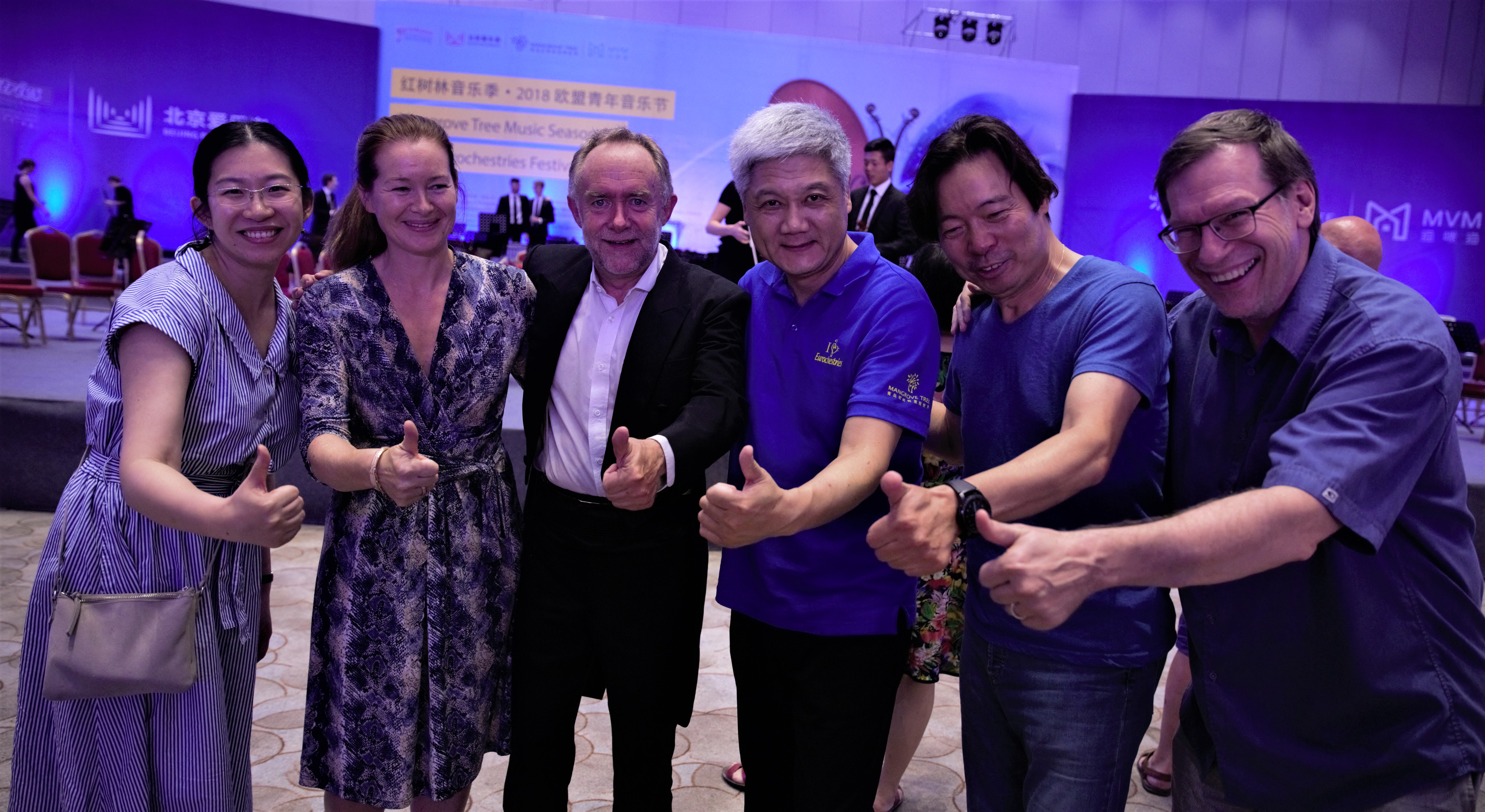 ORCHESTRAS AT THE FESTIVAL:
Orchestre symphonique du Conservatoire de Rouen led by Claude Brendel (France)

APO Orchestre de chambre led by James Jin (Nouvelle-Zélande)

Opal Sinfonietta led by Enrique Segura (France)

Nome Conservatory of Music Philharmonic led by Riivo Jogi (Estonie)

Orchestre des Jeunes de Strasbourg led by Gustave Winkler (France)

Orchestra Álvarez Beigbeder led by Angel Luis Pérez Garrido (Espagne)

Bergen Philharmonic Youth Orchestra led by Kjell Seim (Norvège)
All of the musicians part of the above ensembles were divided into two groups for the closing concert:
ORCHESTRA B (176 MUSICIANS)
Conducted by: Taiping Wang (China), Claude BRENDEL (France), Xin Jin (China), Louis Babin (Canada), Enrique SEGURA (France) & Riivo Jõgi (Estonia)
ORCHESTRA A (180 MUSICIANS)
Conducted by: Taiping Wang (China), Gustave WINKLER (France), Angel Luis Perez Garrido (Spain) & de Kjell Seim (Norway)
JOINT ORCHESTRAS A + B (356 MUSICIANS)
Conducted by Zheng Liu, director of Eurochestries Festival of Qingdao (China)
ACKNOWLEDGMENTS
Louis Babin would like to thank the International Federation of the Eurochestries as well as the organizers of the Eurochestries Festival of China for their financial support which facilitated his presence at the Qingdao Festival.