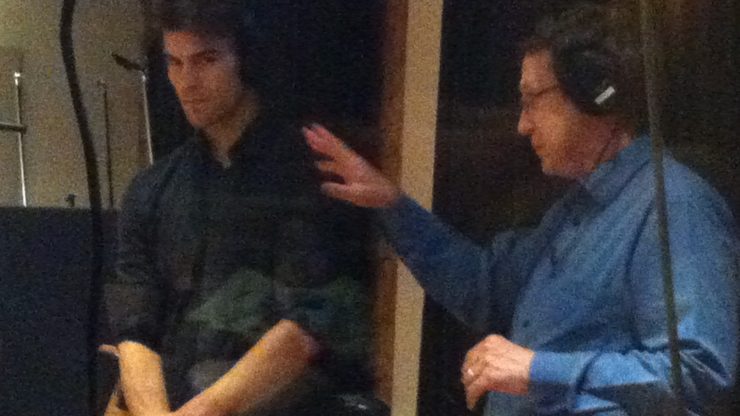 The adventure of music and artistic skating involving Eric Radford and Louis Babin in an article written by Sarah Lévesque and publised by SOCAN's magazine : Words and Music.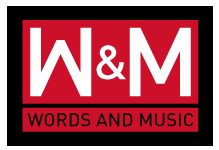 Eric Radford and Louis Babin
At the 2014 Sochi Winter Olympics, Canadian figure skaters Eric Radford and Meagan Duhamel gave solid performances that helped them finish seventh in pair skating and get the silver medal for Canada in the first figure skating team event. Much was made of the fact that Duhamel and Radford had skated their short program to music composed by Radford himself, the first time in the sport's history that an athlete had performed to his own music. Radford's piece, Tribute, a classically inspired lyrical piece, was recorded by the Longueuil Symphony Orchestra with singer Jenifer Aubry. "Apparently, back in the 1990s, a Ukrainian skater wrote a techno piece for his performance, but this took place in a non-competitive context," Radford said. "And Edvin Marton is also known for the pieces he wrote for specific male and female figure skaters, but what I did was different."
Radford's feat was a first. In 2006, the young skater had written a simple and moving piano composition in memory of his trainer, Paul Wirtz, who had succumbed to cancer at the age of 47. That could have been the end of the story. "Music has been in my life since I was eight," Radford recalls. "Whenever I check into a hotel, as soon as I can locate the piano, I have to sit down and play something. I can't tell you how many times people have asked me if I had ever thought of skating to one of my own compositions some day," a suggestion Radford finally took a couple of years ago when, without mentioning anything to his skating partner Meagan Duhamel or his trainer Julie Marcotte, he did an Internet search using the keywords "music," "composer," and "Montreal". That led him to Louis Babin, whose online musical excerpts impressed him. Promptly reached, Babin was initially skeptical: "I had been contacted before about similar projects," the seasoned composer pointed out, "and I wasn't quite sure."
"Music has been in my life since I was eight." – Eric Radford
Once the two composers met face to face, however, Babin was in. "I saw that Eric was really talented and that his composition was solid. He was also using Logic Pro, the music software I'm teaching. I totally understood why he had reached out to help his project materialize," Babin recalled. But it wouldn't necessarily be easy. First of all, Meagan Duhamel and Julie Marcotte had to be brought on board along with the Figure Skating Federation. "I found out later that Meagan and Julie were not immediately convinced," Radford remembered. "After hearing the synthesizer demo that had been produced with sampled sounds, they didn't believe it could work. At some point, I promised them that, if it didn't in the end, I wouldn't mind. The main thing for me was seeing the process through."
Over several months, Tribute was orchestrated by Radford and Babin, who owns a 10% performing right royalty interest in the piece. While they occasionally met, they mostly worked through e-mail, and Babin strongly suggested that Radford hire the Longueuil Symphony to record the piece, an expense that paid out. "That's when I was able to appreciate the enormity of this project," Radford explained. "Wow! The instant we heard the first bow strokes, Meagan, Julie and I looked at each another, and I knew that this could really happen. When you're an athlete, you concentrate on stepping onto that podium, but that's a very brief moment after so many years of training. With that song, I was able to live an experience that was just as intense. What a gift!"
Drawing many parallels between the precision required for a work like Tribute and his work on music cues for film and television scores, Babin pointed out that "it was extremely important to listen to trainer Julie Marcotte's comments as she was describing the timing between the music and the choreography. Eric and I made adjustments until the very end. We still had to cut out four seconds of music before sending the piece for final mixing." Babin even travelled to Boisbriand (Quebec) to watch Radford and Duhamel the first time they skated their short program to Tribute.
Babin was both thrilled with his collaboration with Radford and impressed with the Olympic athlete's courage. "He stuck his neck out. That venture could have brought a lot of additional stress, but Eric saw things differently." Tribute can now be purchased online, with half the proceeds being donated to the Canadian Cancer Society. Above all, Eric Radford is planning to pursue his creative partnership with fellow SOCAN member Louis Babin: "That's the musical world I want to get involved in once I'm through with figure stating. Will it be in two, four years? I really don't know. Right now, I'm gearing up to write the music for our next long program. There's no going back."