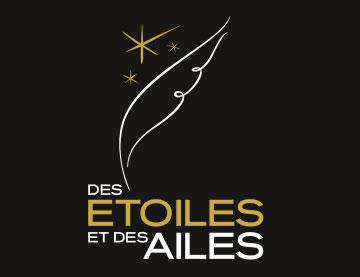 On November 14th, I will have the pleasure of officially releasing my album Saint-Exupery: of Heart, Sand, and Stars during the Gala of the sixth edition of the Aerospace Festival Des Étoiles et des Ailes at the Cité de l'Espace of Toulouse. The Pink City is the cradle of aeronautics and spatial exploration in France.
The annual gala takes place under the patronage of Alexey Leonov, Soviet cosmonaut, Michel Tognini, test pilot and astronaut, Jean-Luc Moudenc, mayor of Toulouse, president of Toulouse Métropole and president of the Cité de l'Espace, as well as Catherine Gay, president of the Association des Étoiles et des Ailes. The Saint-Exupery Youth Foundation, to which I donate part of my album's sales, will also be present.
During the gala, I will present my symphonic poem, inspired by the life and work of author and pilot Antoine de Saint-Exupery. The 300 guests of this VIP soiree will then hear the first movement of my work and be able to purchase a copy of my album.
The Saint-Exupery album will also be available for purchase at the Comic and Book Fair of the Festival. It will also give me the opportunity to meet some of this unique festival's 25 000 annual visitors .
Another good news, the official virtual Le Petit Prince Shop now sells my album. It offers international shipping.